Here's a special recipe for the best lotion you've ever used. Anyone can make it easily with certain vegetables.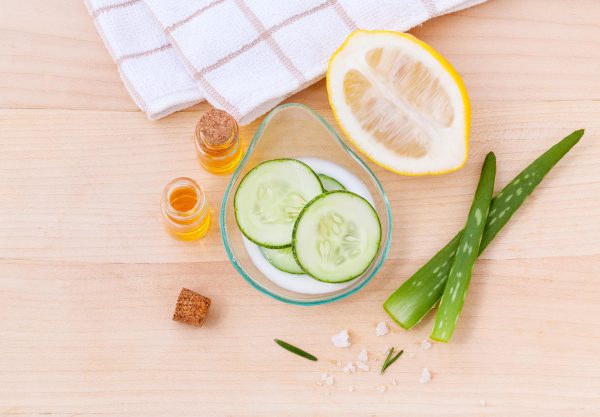 Hello, I'm Hiroyuki Naka, a macrobiotic mentor.
One of my specialties is to treat illness or bad body conditions with food or food remedies that are suitable for each person.
Stimulating the skin is the most important thing. The reason is that normal excretion comes out of the skin.
Excess salt, protein, cholesterol, and other excess minerals and waste products, fats, and chemicals are excreted with sweat.
Body odor is a kind of excretion.
Dandruff and itching are also excretions.
Invisible gases, electromagnetic waves, electricity, and magnetism are also excreted.
In other words, humans constantly release energy and waves outside the body.
It's also an aura that you can't see.
We emit a good aura and energy that heals or makes others feel good, but we also emit a bad aura and energy that makes others sick or depressed.
Even if it's bad, if you don't release it one after another, it will accumulate in your body.
Those who conceptually, socially, morally, intellectually, and emotionally judge the good and the bad, and suppress them, lock bad aura and energy into their bodies.
So, the bad guys don't get very sick.
Good people get cancer more often.
However, the good deed of the good man is not natural, but a good deed which is made up.
I mean, they're a liar. So never be a liar.
Cancer is a mass of lies.
Human body hair, beard, eyebrow and hair are excrement itself.
Shaving or removing it will also suppress the excretion phenomenon.

Nothing can blocks excretion from the skin other than permanent hair removal.
For example, pulling out a cat's beard will drive him crazy. Both mice and dogs.
If you pull out all the bird's feathers, it will die.
No decent human would do such a poor thing, but people pluck their own eyebrows.
People pull out the leg hair and also the underarm hair. Permanent hair removal of hair of the important part of women seems to be also popular. It may be fashion, but animals won't do it.
It may be fashion, but animals won't do it.
It's all the work of the human ego, the decline of the animal brain.
It's also because of the ego-inspiring mass media.
They are hair cream, wax, skin cream, milky lotion.
Shampoo and treatment are washed off, so there is no big problem, but it is not good to apply something to hair or skin. It suppresses excretion from the skin.
Therefore, excretion from other than skin is conspicuous.
It means sneezing, coughing, tears and runny nose.
It is one of the causes of hay fever and allergic rhinitis.
It's best not to apply anything to your skin, but I'm going to show you how to make a lotion that encourages excretion, makes your skin smooth and more beautiful.
It is also extremely effective for acne, pimples, eczema, hives, atopy, rough hands, blemishes, freckles, warts, corns, skin cancer, rheumatism, Heberden's nodes, hallux valgus and hangnail.
More than anything, it makes your skin and aura beautiful.
When your skin becomes beautiful, you become sensitive to external waves and energy, and increases your intuition and inspiration.
You also become aware of other people's feelings and worries, what they want to say, and the nuance of what they are saying.
You can receive cosmic waves, and you can get along with animals and children.
You will be able to understand the feelings of plants.
This is the special product to be like that!
I want to sell it for about 1 million yen, but anyone can make it easily at home!
This is!
The juice from grated daikon radish!
Grate the daikon radish and squeeze it with gauze or cloth. Put the juice in a small bottle or a small spray bottle and store it in the refrigerator. If you keep it in the refrigerator, it will keep for a few days.
Apply twice, three times, five times, or six times a day.
Apply to face, back of hand, legs, buttocks, back, and the whole body.
If you apply it to rough hands or atopic skin, it may sting or itch a little, but do not worry and continue to use it.
In particular, please use this lotion on diaper rash, miliaria, eczema and dry skin of infants.
Never try to control the symptoms with chemicals.
Then it will never get better.
Do not use baby lotion for babies.
If you use it on your baby, he will be allergic to something.
If you apply grated daikon lotion for two or three months, you will surely be surprised at its effectiveness.
Written for e-mail magazine of 25th June 2022 in Japanese by Macrobiotic mentor,
Hiroyuki Naka
Translated by Meera Bai
Written for e-mail magazine of 25th June 2022 in Japanese by Macrobiotic mentor, Hiroyuki Naka
Translated by Meera Bai
A must-see YouTube video for both macrobiotic beginners and advanced!
"The truth of macrobiotics Ⅰ"
English subtitle coming soon!